Ann-Marie Gover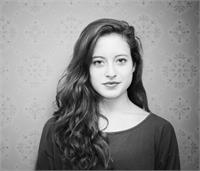 Ann-Marie teaches Piloxing, Barre, and Pilates classes at Thrive. She is a project dancer working in Maryland, Philadelphia, and New York. Ann-Marie has a BFA in Modern Dance from the University of the Arts, and is in the process of getting certified in Pilates through Jennifer Morley at Drexel University.
Ann-Marie Gover instructs the following:
PILOXING is an exciting, inter-disciplinary program that uniquely mixes Pilates and boxing moves into a fat torching, muscle sculpting, core-centric interval workout. Our instructors will undoubtedly whip you into shape, using a class format that's both fun, challenging and technically sound.




Our signature Pilates Mat Class, perfect for practitioners of all levels! This flow is geared towards beginners and advanced practitioners alike, utilizing creative modifications and amplifications. Expect a great workout utilizing all of the classical mat work and Pilates fundamentals.




This class will rev your metabolism and tone your body using high intensity interval training (HIIT) and strength training that follows the Pilates principles of length, strength, concentration, stamina, and stability. You can expect plyometric movements during the HIIT sequences and slow, controlled movements during the strength sequences. This full body workout will include the use of a variety of props, such as weights, bands, and sliders. The class will end with a focus on core work and stretching on the mat. Come get ready to sweat and burn, all while staying within safe and intelligent awareness of alignment and ability. Sneakers are not required but are recommended.




Get ready for a booty blast body sculpt! In this unique format class, with a foundation in Pilates principles, we will focus on our standing, kneeling and laying butt and thigh exercises.