Jillian Magee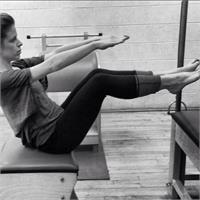 Jillian Magee instructs the following:
An open level, lunchtime Pilates Mat workout. Pop in over lunch to get your body moving and blood flowing! Written up as one of the best mid-day workouts in Philly, it's guaranteed to be effective and challenging!




This mat class is a great place to start for beginners or those new to Pilates altogether. The slower pace and modified exercises will help you to learn the system and prepare you to join open level mat classes as you progress.